Water Project
At the children's village also another polytank was erected and connected to enable easy and free flow of water from the polytank to the kitchen and as well as the vocational center.With the help of one of our volunteers water has been connected from the Old Adwampong public polytank to the school polytank .This makes it possible and easy for the kids as well as the teachers flush the waste product after answering nature's call.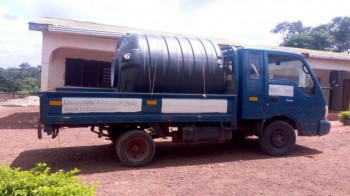 Sanitation
The toilets and the urinary were renovated last year with new toilet seats, wash hand basin, new doors and keys .The toilets now have a new look after painting them new.
I C T
The computer lab has seen some computers installed and rest of the installations expected to be completed in March this year for the kids in the village and the community to have access and opportunity to explore into the modern world of technology.
Sunday Morning Woman (SMW)
A vocational project was started last year known as Sunday Morning Woman (S M W)with the idea of giving some skills to many deprived single mothers within our area of jurisdiction with a number of 4 single mothers from Adwumem a nearby community and four mothers from the children's village. They're the first batch and it took 3 months for them to be trained in soap making, hair cream and bakery. While they were undergoing their training they were also given a monthly allowance at the end of each month. The second batches of single mothers are currently undergoing training. They are four in number, two of them coming from the surrounding communities (Old Adwampong and Oyoko) and the other two are residing in the children's village with their kids ages ranging from one to three.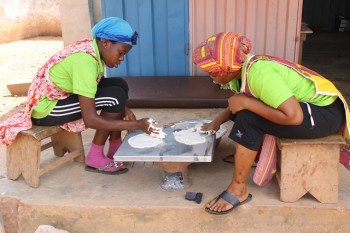 Housing
Plans are underway for the construction of a dormitory for older kids at the children's village. And the sponsorship package for the dormitory construction is coming from Rotary Club Lingen. It is our expectations that after the erection of the dormitory many more children will be brought to the children's village.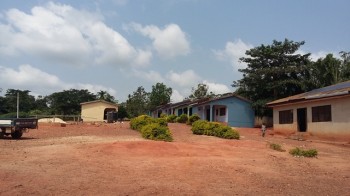 Old Adwampong Community School
Formation of extra Classrooms. The formation of extra class rooms for conductive teaching and learning is one of the improvements recorded last year.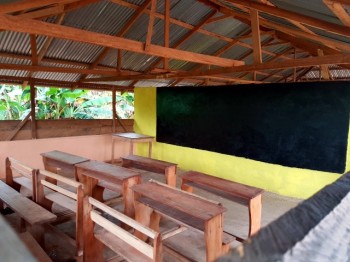 Health
The kids and the mothers are all healthy. Their health insurance scheme had been renewed including the single mothers and their kids.